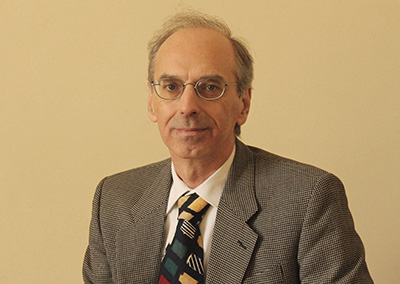 Monday 16 March
Dear Students,
the fourth week without your presence begins today.
We are in a tunnel, we might say, but I encourage you to see the light at the end of it and appreciate the positive aspects of this experience, new for you and for us, your professors and instructors.
The teaching activities have begun for all of the courses scheduled for this semester and each professor/instructor has done his or her best to use the methods that he or she has personally considered most appropriate and suitable, also by comparing themselves with their colleagues.
In general, the lectures are recorded using Blackboard Collaborate Ultra and made accessible through links on Blackboard.
In some cases "live" lectures are carried out, and this live mode is sometimes used to make and correct exercises or to clarify doubts even by professors/instructors who normally give their recorded lectures.
About one hundred lectures have been delivered this way.
Some professors/instructors have chosen different ways: shared documents, audio comments, slides with audio commentary, thus increasing our level of "biodiversity", diversity is life!
However, we always miss your presence in the classroom. So I encourage you to stay in contact with your professors/ instructors: every now and then you can send us an email or give your opinion during "live" lessons - this will be appreciated, believe me!
Report the problems you find; if an eager professor/instructor provides you with many video-lectures and you feel overwhelmed, tell him/her. If you feel abandoned, come forward and agree on a more fruitful form of dialogue.
On their part, your professors/instructors will try to make the material available regularly and continuously, but also not to exaggerate with shared documents.
I am always in close contact with the student representatives (whom I appreciate and thank for their cooperation). They keep me informed of your difficulties but also of the positive aspects of this type of teaching.
Let's keep that in mind.
Exams and Graduation sessions
I am aware of your concern about the calls for proficiency exams and graduation sessions (the first one is scheduled for 20/21 April and it is very practical that it should be held in "remote" mode).
I can reassure you: the University in general and the Faculty in particular are making choices so that you will not be delayed and you will soon receive an official document with the actions to be taken in this regard.
Best Wishes by me and all the professors of the Faculty,
Maurizio Paolini
Prof. Maurizio Paolini

---
Saturday 7 March
Dear Students,
I would like to give you an update in the light of recent government measures, which call for an additional week of suspension of teaching activities. This further suspension leads us to a new scenario where the resumption of classroom lectures at the end of the ordinary academic calendar will not be possible, or will be only partially possible. Following the instructions by the Rector, this is how we will proceed.
Online teaching
We will proceed, as indicated by the University, with the adoption of online teaching for the continuation of our teaching activities until classroom lessons are resumed. Distance learning courses will mainly be delivered through Blackboard Collaborate Ultra. Professors and Instructors will provide you with more detailed information focusing on the specific teaching characteristics of each single course. The practice of online distance learning will last until 15 March, or in any case, until classroom lessons are resumed. The video-recorded lessons will be available at any time, although probably for a limited period of time.
I therefore encourage you all to register for the Blackboard courses, if you have not already done so, and to constantly monitor your Unicatt email for my or other professors' further communications.
Student reception hours
Do not hesitate to liaise with your professors and instructors by email to agree with them how to communicate.
Graduation and exam sessions
With regard to the graduation examination dates of 20/21 April, no decision has yet been taken. We all hope for an early return to normal conditions but we will keep you updated. The summer exam sessions may be slightly delayed, should we need to catch up on some lessons, but again, it's too early now to say.
On behalf of myself and all the faculty a warm greeting to you all.
BTW… Our university is too sad and empty without you. We are looking forward to meeting you again soon!
Best Wishes
Maurizio Paolini
---
Thursday, 5 March
Dear students,
The news of a further week of suspension of teaching changes the situation once again. The recovery of frontal lectures at the end of the ordinary academic calendar will not be possible, or will be only partially possible.
Therefore, it is essential to compensate for this with online teaching.
It is necessary to have registered on the Blackboard platform.
Best Wishes
Maurizio Paolini
---
Dear Students,
As you already know from the Communications of our Magnificent Rector following the measures taken by the Italian authorities concerning the spread of the Coronavirus COVID-19 all teaching activities are suspended also for this week, until Saturday, 7 March.
I am confident that the educational mission of our university, and of the Faculty in particular, does not simply aim at transmitting information, knowledge and skills, but aims at a comprehensive education of the individual. Therefore, traditional and in-presence teaching methods are, when possible, always to be preferred. For this reason, the e-learning recovery activities that replace and integrate face-to-face teaching, should be considered as an emergency response to the present situation.
Recovery of suspended lectures
Given the current scenario, with the resumption of teaching activities at the Faculty scheduled from next Monday, 9 March, the recovery of suspended lessons is manageable for the Faculty with lectures in presence using the recovery week and possibly other periods that will be identified. At the individual teacher's convenience, the use of our University's e-learning tools is also conceivable.
Activities during the period of suspension
During the period of suspension of lectures, teachers' communications and the possible publication of supplementary teaching materials will be conveyed by our Blackboard platform,through which we invite you to join all the lectures you are interested in in order to take advantage of these contents.
However, I would like to reassure you that the decision-making boards of the University, starting from the Rector and the Academic Senate, the Course Coordinators, all the professors, lectures and our technical and administrative staff are committed to finding suitable solutions to deal with the scenarios that may arise in the next few weeks and to ensure the smooth running of all teaching activities, lessons, exams, graduation sessions in the manner that will be made possible by the situation.
I am grateful for your unwavering trust in the University and in the Faculty, I wish you all the best in your work.
Best regards,
Maurizio Paolini